The regular access to Cowtown Bowman Archery Club by Silver Creek Road is closed for the summer by Tarrant County to repair two bridges.
 Alternate route to Cowtown Bowman Archery Club is shown below.
Any questions contact
Rusty Kidder
Rustyk54@msn.com
(817) 606-7898
1.  Exit Loop 820 north onto 199/Jacksboro Highway
2.  Exit 199/Jacksboro Highway west onto Confederate Park Rd
3.  Turn south onto Lakeridge Rd
4.  Turn west onto Watercress Rd
5.  Cowtown Bowman Archery Club will be on your right   
9900 Watercress Rd   Fort Worth, Texas  76108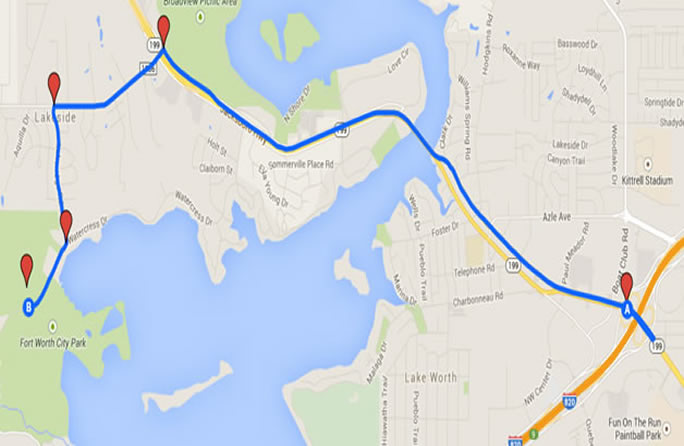 We appreciate your understanding in the need for this change and also look forward to introducing all of our club shooters to a whole new slew of shooting lanes opened up by our very own Joe Crawford for the ASA State Qualifier we hosted in March.  And this is just the tip of the iceberg in terms of what Cowtown's potential is in terms of new and exciting lanes.  Please contact me or another board member if you have any questions.